550m of private equipped beach
Let yourself be rocked by the waves
Villaggio San Paolo overlooks a long golden beach with fine sand, washed by the sea of Cavallino-Treporti. Children are free to play safely while adults can enjoy the tranquility of a family-friendly shoreline.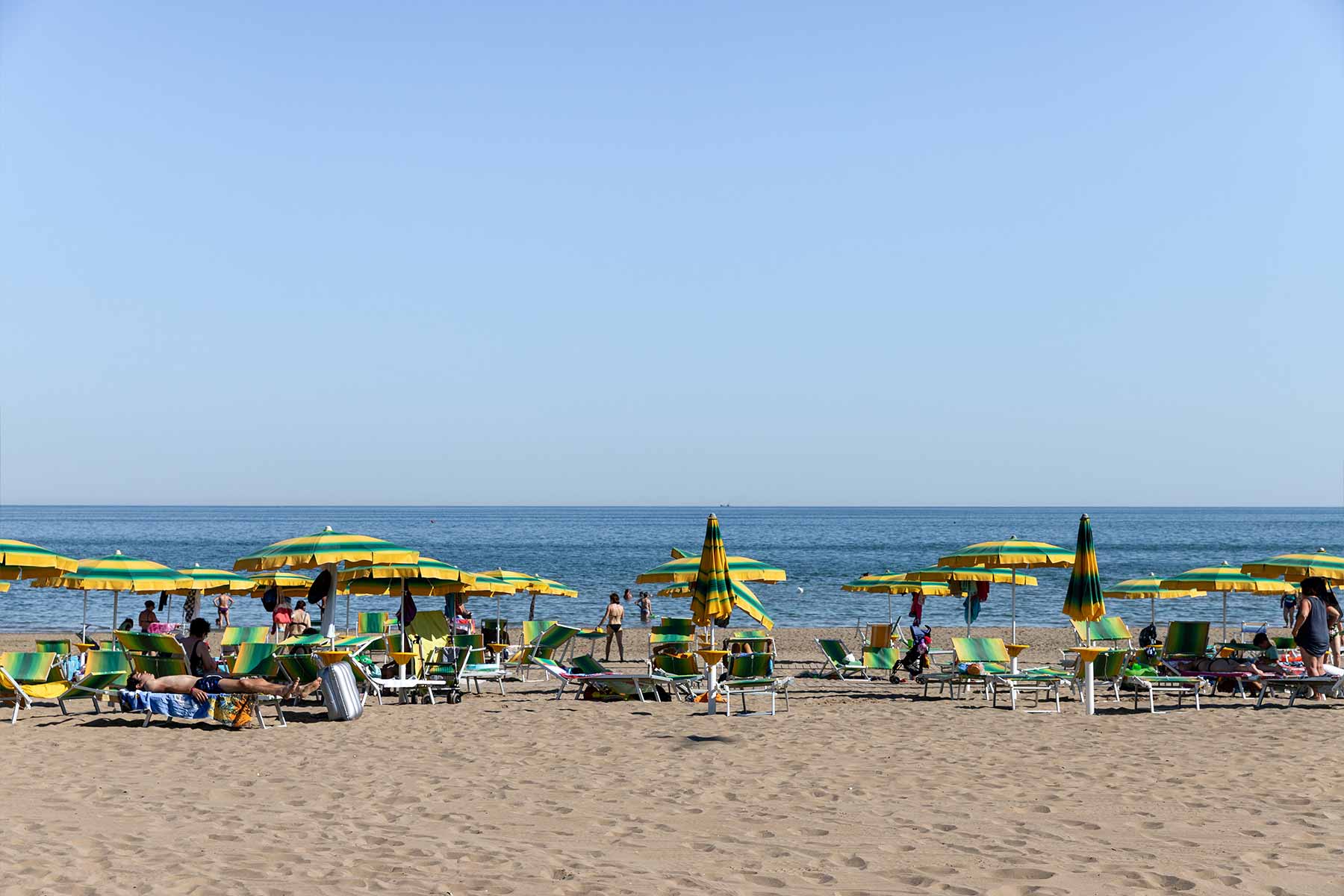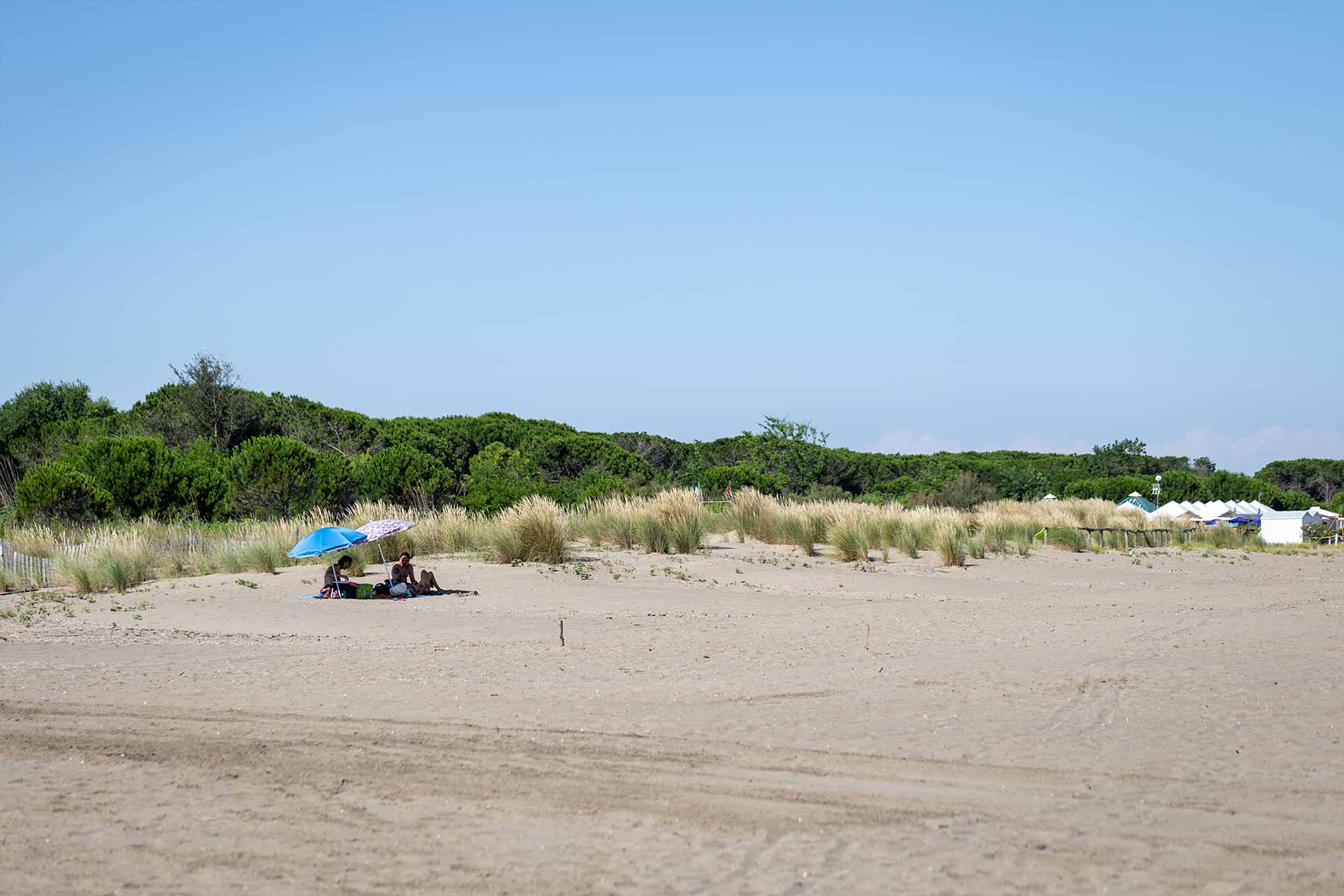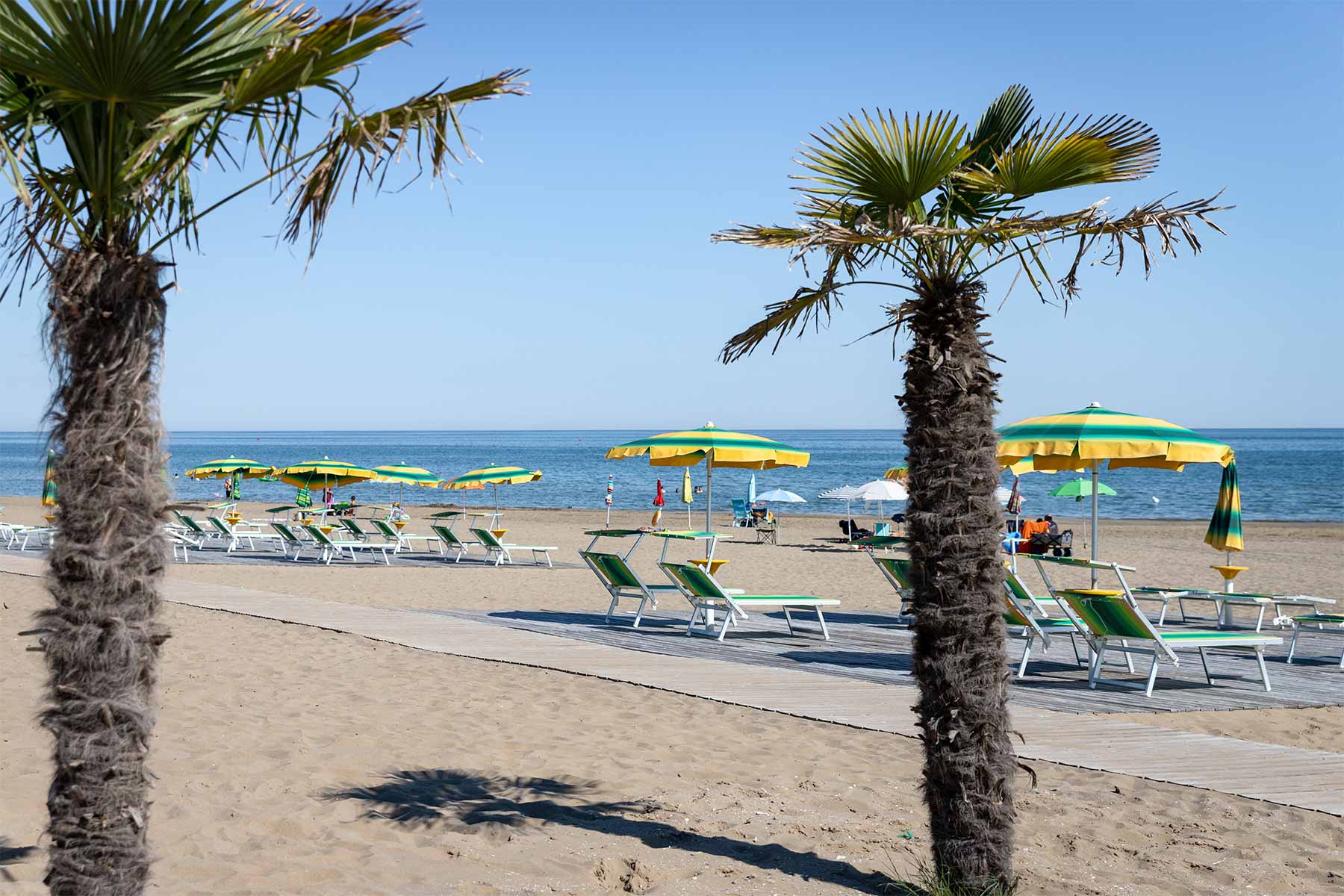 All the privacy you want
Our stations are equipped with umbrellas and sunbeds and allow everyone to experience their own privacy. You will thus enjoy the tranquility and peace that the sea offers, with ample space also designed for groups and large families.
A beach for everyone
Security and accessibility: our watchwords
Safety on the beach in Cavallino-Treporti is always ensured by the lifeguard service.
Convenient walkways leading to the stations also enable guests with disabilities or mobility difficulties to enjoy the beach in total comfort and all families to fully experience the sea. Equipment and aids for beach access and water entry allow everyone to experience the sea in freedom, savoring its joy and well-being.
All the services of our private beach
Thanks to all these services, the Villaggio San Paolo beach is an ideal destination to spend a day relaxing and having fun, enjoying the sun and sea in peace.
AIDS FOR ACCESS TO WATER FOR THE DISABLED
CONVENIENT WHEELCHAIR AND STROLLER WALKWAYS
INCLUSIVE TOURISM
SOCIAL VENETO since 2017
ASSISTANCE FOR BATHERS
BEACH VOLLEYBALL AND BEACH SOCCER FIELD
ANIMATION AND PLAY AREA FOR CHILDREN
CORSI DI ACQUAGYM E RISVEGLIO MUSCOLARE SULLA SABBIA
Play area and beach entertainment
Large stretches of sand are dedicated to games such as a children's area, beach volleyball, beach soccer and all the other activities taken care of by our entertainment staff.